Local Authority 12-tonne 3 Way Tipper Build
2nd January 2021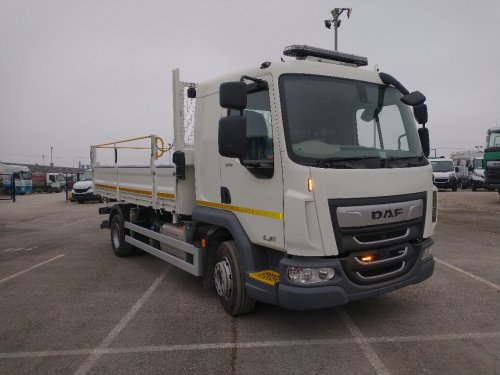 We have recently finished work on a 12 tonne, 3 way tipper for a Local authority. We had a particular challenge on this one with incorporating drop down fall arrest with a front to rear sheeting system.
The build included:
4500mm Body with 460mm pressed aluminium sides.
460mm Steel Tailgate with 2 x tar chutes.
Double drop with access door to front.
Folding ladder for access.
Segregated `clean` area at front for storage with removable divider.
Drop down fall arrest system.
Dawbarn Electric Front to Rear Sheeting System.
Payload of 6350kg
We'd also like to give a big thank you to Motus Commercials for providing us with the DAF LF Chassis.
Although some parts of the build were a challenge, our brillaint team were able to overcome this, leaving our customer as pleased as we are!