Mackworth VCS Team News
15th November 2021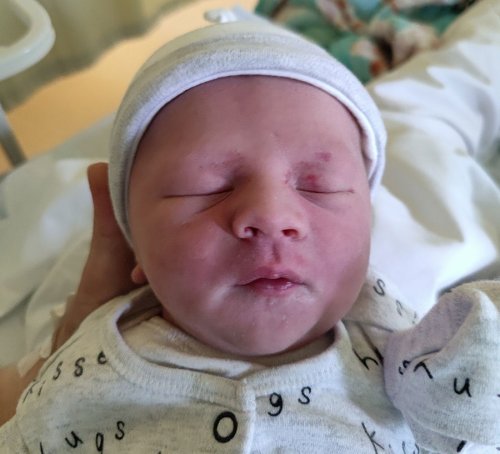 We are delighted to announce our first Mackworth Vehicle Conversion Specialists baby, born to employee Zaneta Wcislo.
Zaneta, who is an Auto Electrician at MVCS, worked right up to her third trimester and gave birth 6 weeks later to a beautiful, healthy baby boy, Leon, on 15/11/2021.
Zaneta was presented with flowers from the Mackworth VCS team and a baby shower gift for baby Leon. Congratulations Zaneta and our very best wishes to them both.
Pictured Works Manager Andrew Willetts, Zaneta Wcislo, Business Manager Andrew Kent